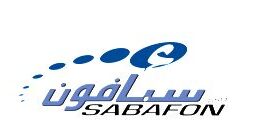 Protei's powerful SMSC and USSD platforms to enhance SabaFon Network
In another challenging project in the Middle East, PROTEI has completed the delivery of SMSC & USSD platforms for Sabafon in Yemen. PROTEI bulk SMS/MMS platform is a high-capacity and dependable solution to offer highly effective and business-oriented SMS/MMS services. PROTEI USSD server exchanges USSD messages between the mobile subscribers and the external applications through GSM networks. With PROTEI USSD server Operators can provide balance enquiry, voucher activation and other customer care services using the most efficient and convenient way. PROTEI USSD server supports flexible USSD message routing based on the service keys, message body and source of MSC address with possibility of access policy and bandwidth management for each application individually. USSD stage I and stage II are supported that allows creating dialogue USSD services with multilevel USSD-menu. SMPP v3.4provides fast and easy integration with external content-providers and external applications. On-line charging interface is also supported. It's worth mentioning that More than 400 customers are relying on Protei's innovative platforms, which provide Reliability, Scalability, Flexibility, and Adaptability with the highest perspective of tailor-made flexibility that increases revenue improves customer experience and reduces costs. Headquartered in Saint Petersburg Russia,
Protei has global offices in Amman – the Hashemite Kingdom of Jordan and in Tallinn Estonia.