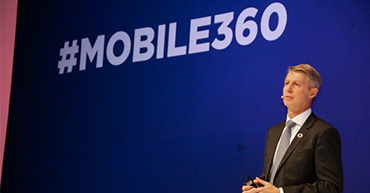 Protei participation in Mobile 360 Riyadh 2022
We are pleased to announce our participation at Mobile 360 Riyadh this year –a conference platform cultivating regional engagement through topics impacting the mobile industry on both a localized and global scale. from (May 17-18, 2022).
Protei the Silver sponsor for this exquisite event will share the experience of assisting our partners in embracing the digital transformation as well as showcase our ideas and opportunities to make the process simple, streamlined, and efficient with renewed optimism and ambition. Together, we will shape the future of connectivity. It's time to reconnect, reimagine, and reinvent for industry success. Protei will focus to present 5G core elements (EPC, HLR, PCRF, DPI), Private LTE, OSS and VAS platforms (IMS, Messaging and UC, MCTTP) and BSS solutions (billing system for data transmission services, IoT/M2M platform).
Industry 4.0, Mission Critical, Smart/Safe City issues can be effectively solved by PROTEI Private LTE. PROTEI has also presented several of renewed solutions for Core Network, Roaming, Messaging and VAS, DPI, and IMS for 3G/4G/LTE.

About Protei
Established in 1997, Protei is a leading Telecom Solutions provider for various Telecom verticals including Core network, Roaming, Messaging, VAS, and customer service.
More than 400 customers are relying on our innovative solutions, which provide Reliability, Scalability, Flexibility, and Adaptability with the highest perspective of tailor-made flexibility that increases revenue improves customer experience, and reduces costs.