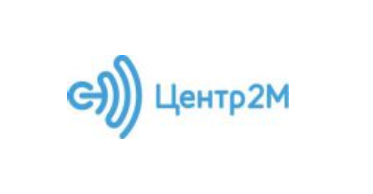 PROTEI delivered core infrastructure elements for the new M2M/IOT MVNO in Russia
Continuing business development related to MVNO/MVNE market PROTEI have successfully completed the project with new Russian MVNO branded Center2M. Center2M is Russian CSP and platform solution developer for M2M and the industrial Internet of things. Company's business is focused on digitalization in different industry areas, and establishing its own MVNO tailored to serve variety of automated devices being an important step in the business development especially taking into account that M2M business is considered as an important growth area for all MVNOs worldwide.
PROTEI carried out delivery, deployment and integration with host operators all key MVNO network nodes such as its field proven and recognized by several MVNOs HLR/HSS, STP, SMSC as well as packet core elements (GGSN/PGW and DPI). In addition to core network components, PROTEI have successfully delivered key elements of BSS domain, namely OCS and M2M system.
PROTEI HLR/HSS is a solution optimally tailored to MVNO needs due to its pricing model, functionality, scalability and licensing principles (suitable for M2M service providers). System supports all necessary features and interfaces for both legacy GSM/UMTS and LTE service delivery, multitenancy features for MVNE deployments, and flexible API for BSS integration.
PROTEI STP is highly effective solution for signaling messages routing. All tasks connected with extra flexible signaling traffic routing, special routing for particular messages, necessity to connect more than one roaming provider can be solved using by PROTEI STP.
PROTEI GGSN/PDN-GW acts as a gateway GPRS support node (GGSN) in 2G and 3G network architecture, a Packet Data Network Gateway (PDN-GW) in a 4G/LTE network architecture. GPRS Gateway Service Node is the heart of PS Core Network of mobile operator responsible for data routing between GPRS Core network via GTP protocol and external IP-networks. To suite specific needs of M2M-oriented operator PROTEI GGSN/PGW supports flexible API for traffic routing management for specific corporate clients (e.g. automated M2TP tunnel creation or IP addressing plan assigning for specific IMSI range/list upon getting appropriate commands from OCS/M2M platform).
PROTEI M2M platform is the essential platform delivered by PROTEI within the scope of this project. This system expands existing PROTEI OCS functionality and answers demands of operators serving IOT customers. The M2M subsystem supports such functions as device control, location check (including determining permitted location areas), on-line charging and status management. System supports variety of notification capabilities; notifications may be triggered upon detection of reaching pre-defined consumption thresholds, unexpected location change, changing IMEI for the particular SIM-card and so on. Criteria may be flexibly defined for different group of SIM cards and/or group of devices. Full-featured API for integration with external application platforms is supported.
Currently MVNO serves several important M2M customers and continues business expansion.
In the first few months of operation the number of serviced devices has already reached 100,000 units. Companies are looking for further cooperation development.